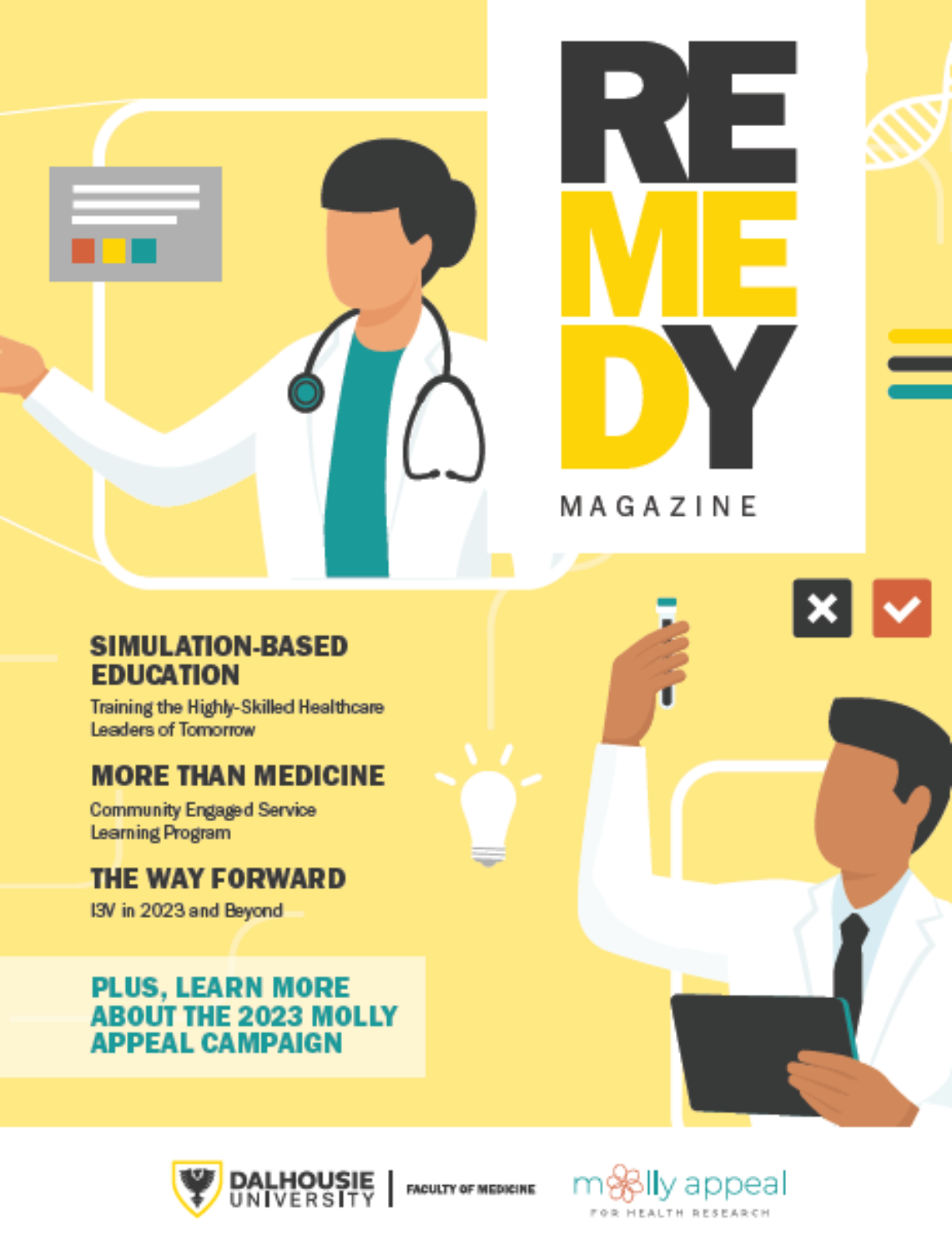 Today, we're excited for you to see our brand new magazine, REMEDY. It has a new name and a new look, but like our team, it carries forward the passion, energy, and impact that it always has.
Welcome to News & Events
Dalhousie's Faculty of Medicine is proud to share the stories of our researchers, students, patients, and staff.
Our News & Events page is the source for media looking for information about Dal medical research, or trying to connect with one of our researchers for an interview. It's also the place to find information on upcoming events and catch up on our news stories, videos, media releases, and more.
Read the latest here
Sign up for our newsletter
Provide us with your email to receive our monthly Dalhousie Faculty of Medicine newsletter